Giorgi Kepuladze 
Incorporator/Chairman of the Board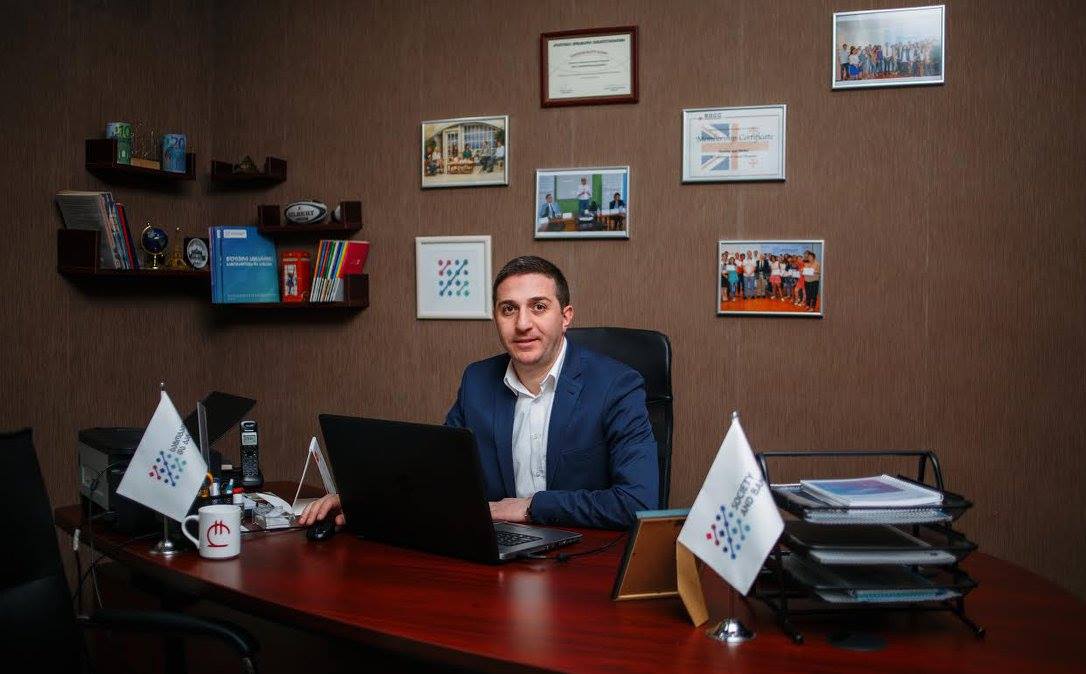 Giorgi Kepuladze is one of the incorporators of "Society and Banks", since december of 2013, he's been appointed on the position of the Chairman of the Board.
Giorgi Kepuladze received MA majoring in International Law and International Relations, at Ivane Javakhishvili Tbilisi State University. Since 2003, Giorgi has been working for many TV channels, including TV Imedi, Rustavi-2 and Public Broadcaster. From 2009 to 2013, Giorgi was on the position of the deputy director of the Information Center on NATO and EU.
Giorgi received diplomas and certificates in different international workshops and conferences, and he is the Knight of the Order of Honour.
Ana Beroshvili  
Financial manager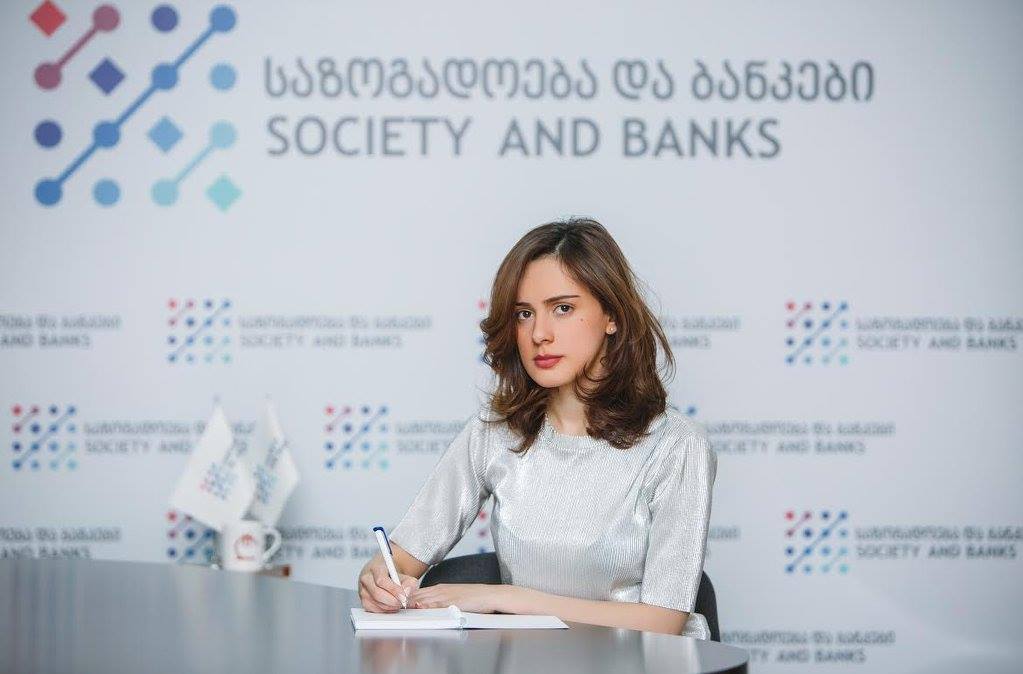 Ana Berishvili graduated from the Faculty of Economics and Business of Ivane Javakhishvili Tbilisi State University.
He worked as a Marketing Manager in Radio Hereti. He worked as a Cashier-Operator in Bank of Georgia. Ana graduated from the management academy and IREX's long-term training in "Media Sales". It works in "Society and Banks" since February 2014.
Ani Alibegashvili
Expert in Bank Products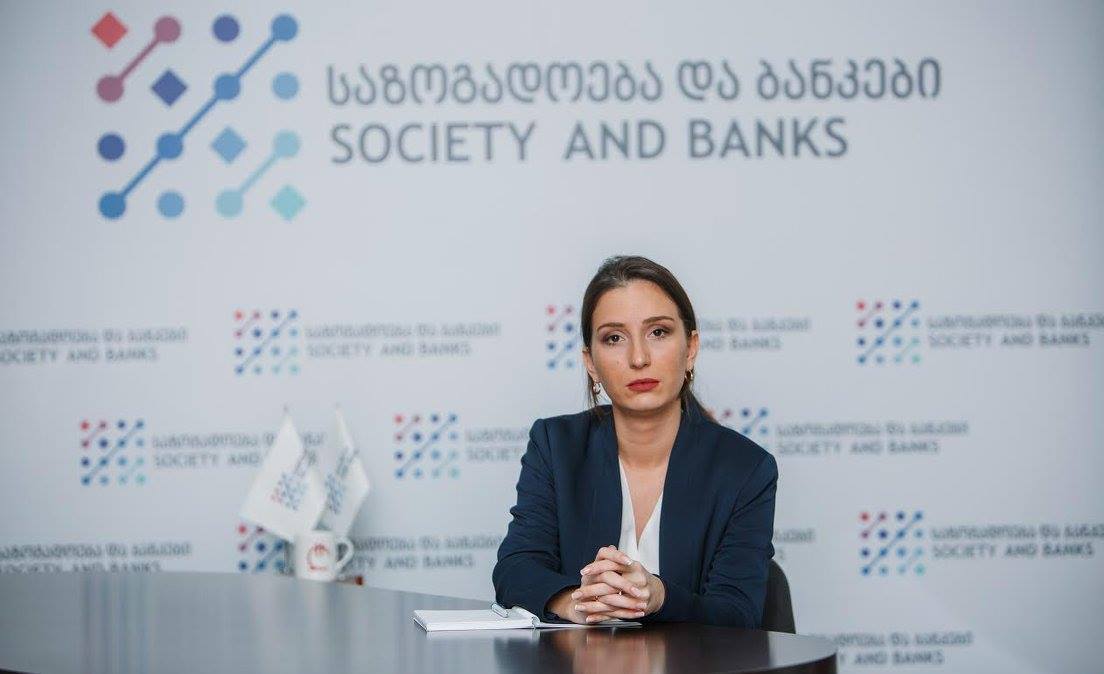 Ani joined the team of "Society and Banks" from February of 2016. Earlier she was working for the Bank Republic in the field of Credit Officer, Procesing service manager and Branch Manager. Ani has ten years of experience in the banking sector.
Ani graduated from Ivane Javakhisvhili Tbilisi State University majoring in German Language and Literature. She recevied  a certificate of language competence from Goethe Institute.
Tatia Diasamidze
PR Manager
Tatia works on the position of the PR Manager of "Society and Banks" from May of 2017. 
In 2013 she worked as a journalist in the Georgian Public Broadcaster. In 2016-2017 she worked at Iberia  TV. 
Tatia graduated Caucasus University Media School. In order to improve qualification, in 2016 she graduated "PR School" of the Georgian-American University.