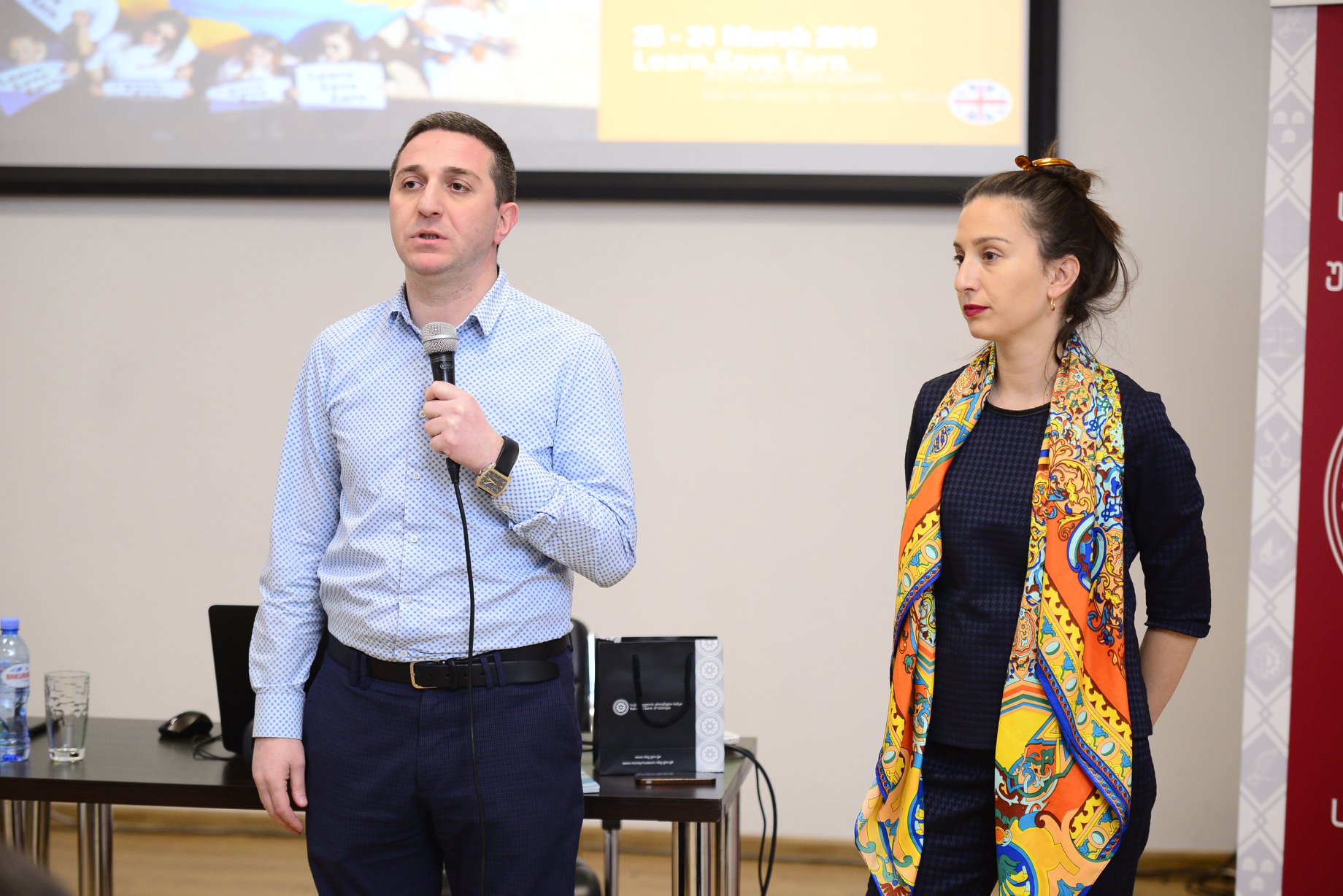 Within the ,,Global Money Week" the ,,Center of Financial Education" organized a training for Ilia State university students.
The training was conducted by Director of the Center Giorgi Kepuladze and Ani Alibegashvili, the expert on banking products. Representatives of the Center talked about the banking products and service providers. The main topic of the meeting was credit products and savings culture. Representative of the National Bank of Georgia attended the meeting. After a short presentation, speakers answered the questions. Up to 70 students attended the meeting.
This year's "Global Money Week" motto is - "Learn, save, make it". The aim of the activities is to spread financial education in the younger generation and encourage dialogue on these issues in society.