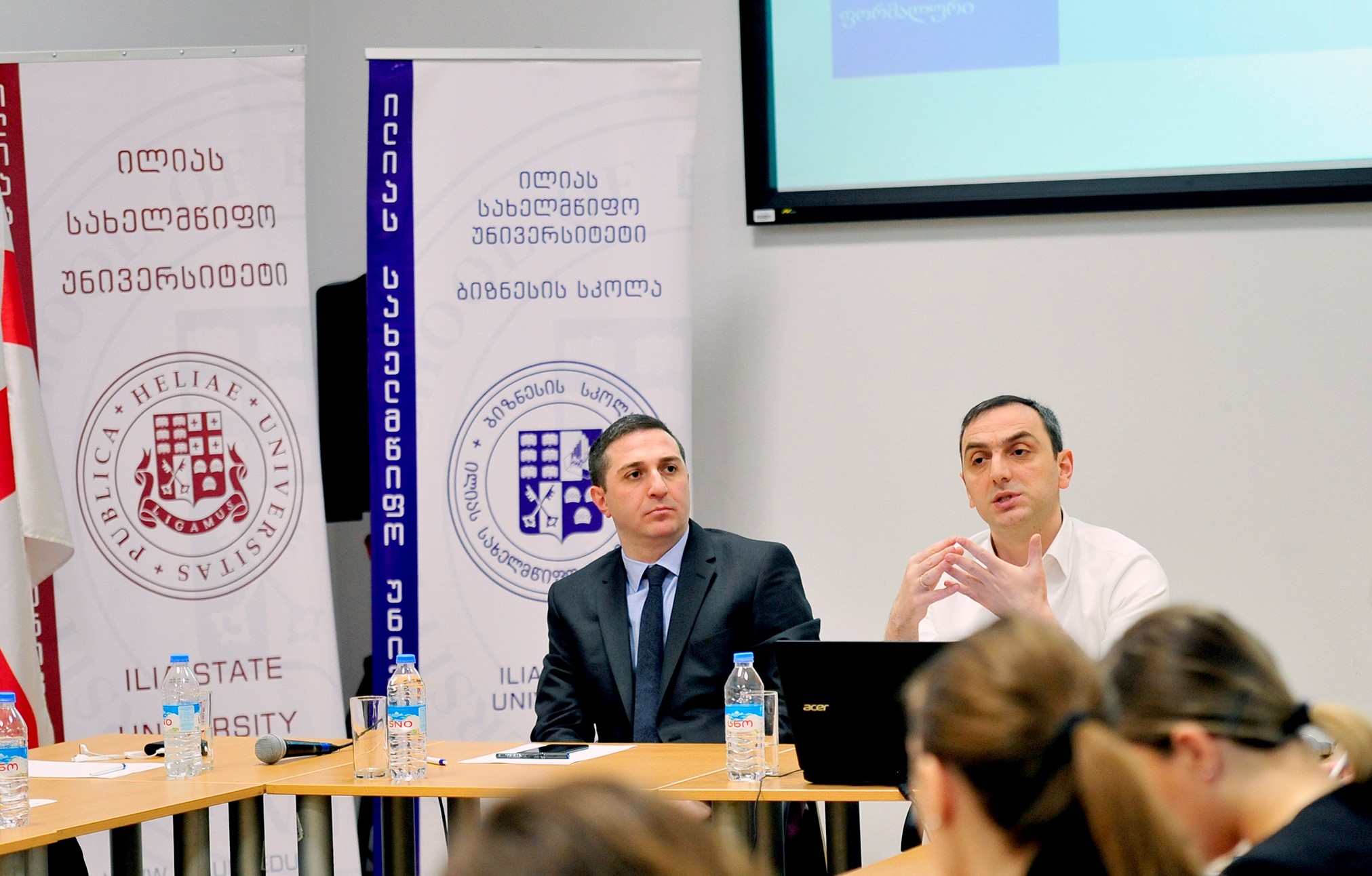 Ilia State University Business School and NGO "Society and Banks" founded the Center for Financial Education.
Dean of the School of Business presented to media Giorgi Kepuladze as head of Center. Giorgi Kadagidze delivered a lecture "Education and Economic Growth" to the graduates of Economic Media School.
The university and NGO will work with the united forces and resources to increase financial education. Joint projects are planned, including training, research, discussion meetings and various educational and student activities.
To improve the level of financial education, the Center will cooperate with various stakeholders: government agencies, NGOs, private sector, academic circles, international organizations and donors.
The society is experiencing lack of financial education, lack of information on financial transactions and risks. Accordingly, the goal of the Center for Financial Education is to minimize risk and to increase user awareness. Informed and educated society will, in turn, promote a strong, healthy and efficient financial system.