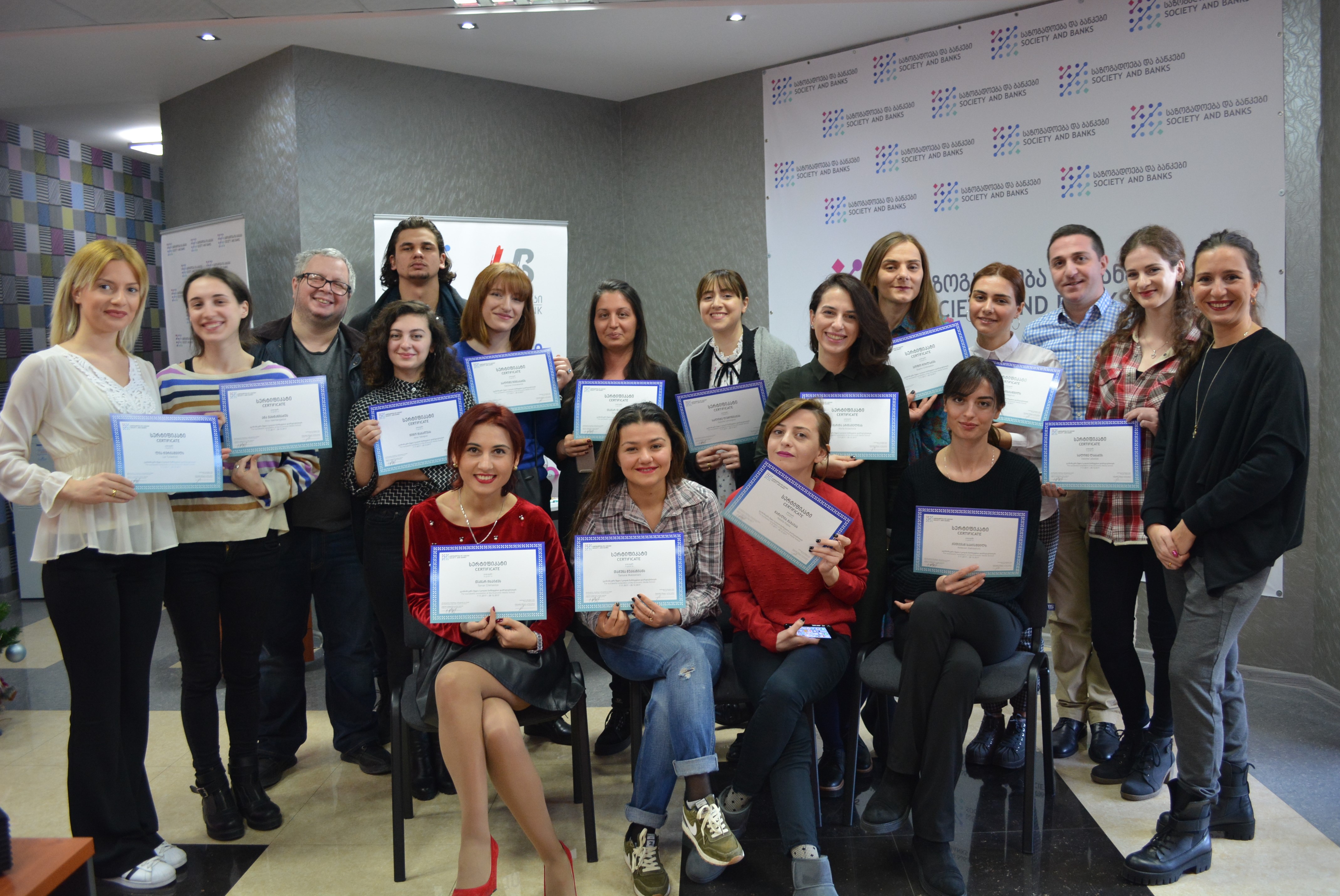 Society and Banks opens applications for the ninth stream of the Economic Media School!
The Advisor to the President of the National Bank of Georgia, Giorgi Bakradze, will conduct the trainings. The Economic Media School will also invite guest speakers throughout the training.
The Economic Media School aims to raise financial education among the Georgian journalists. Free training courses will last for 2 months and after the training successful participants will be awarded with certificates.
Interested applicants should send their resume (CV) to our Email: mediaschool@sab.ge. You can send applications until the April 23, 2018. In order to be accepted in the school, applicants must be currently employed in the field of media.