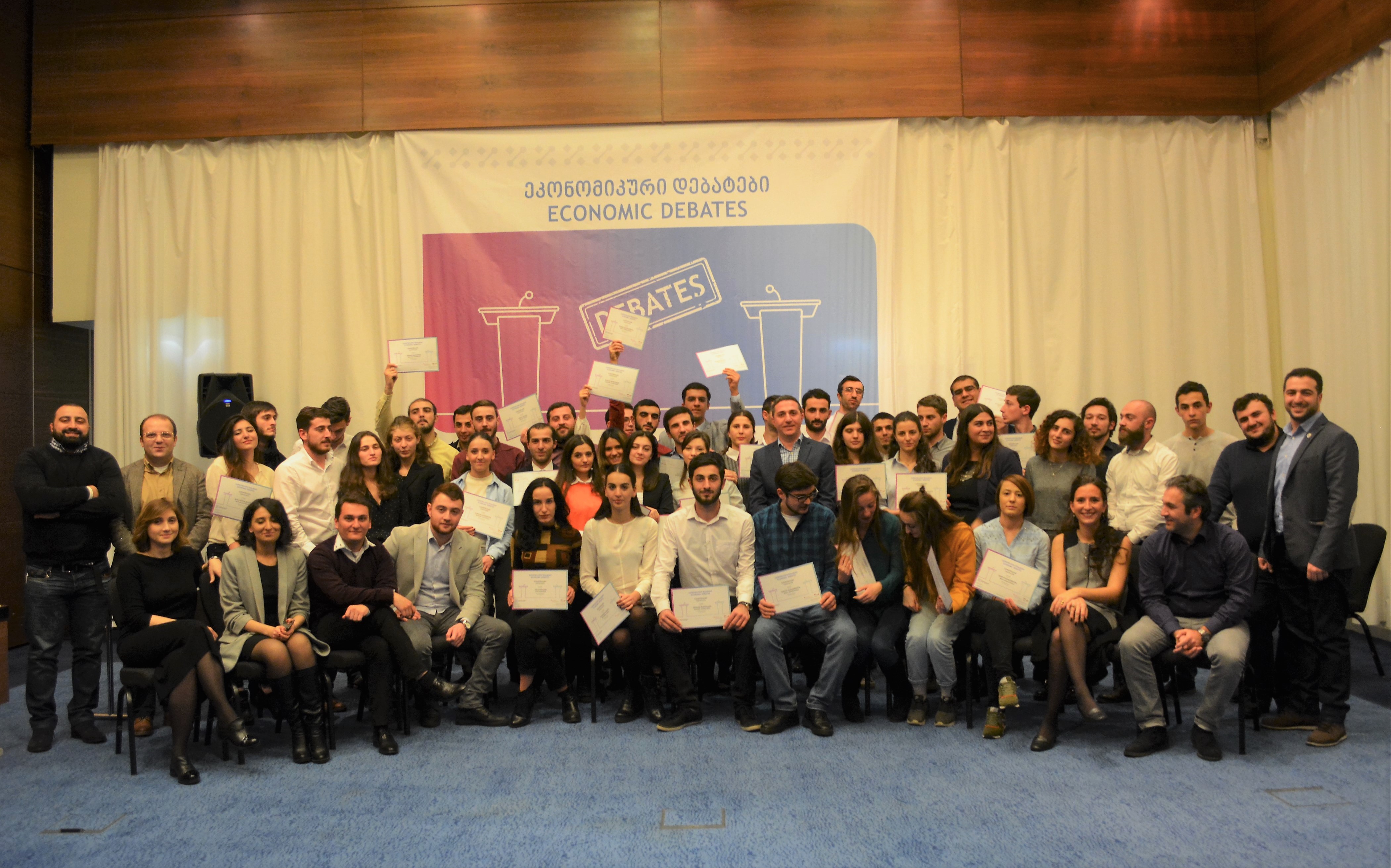 Final stage of economic debates was held at the Radisson Blu Iveria Hotel. Debates on economic and banking topics were conducted in a British, parliamentary format and students of accredited higher education institutions were involved in it. After the two semi-finals, the final debate was held. The winners were found by the referees according to a special assessment scheme. All participants of the economic debate were awarded with the relevant certificate. Winner teams and best speakers were awarded with gifts.
The project helps young people to improve skills necessary for debates, to work better and to develop knowledge on economic issues.
The project is implemented by "Society and Banks" together with "German Savings Bank's Fund".