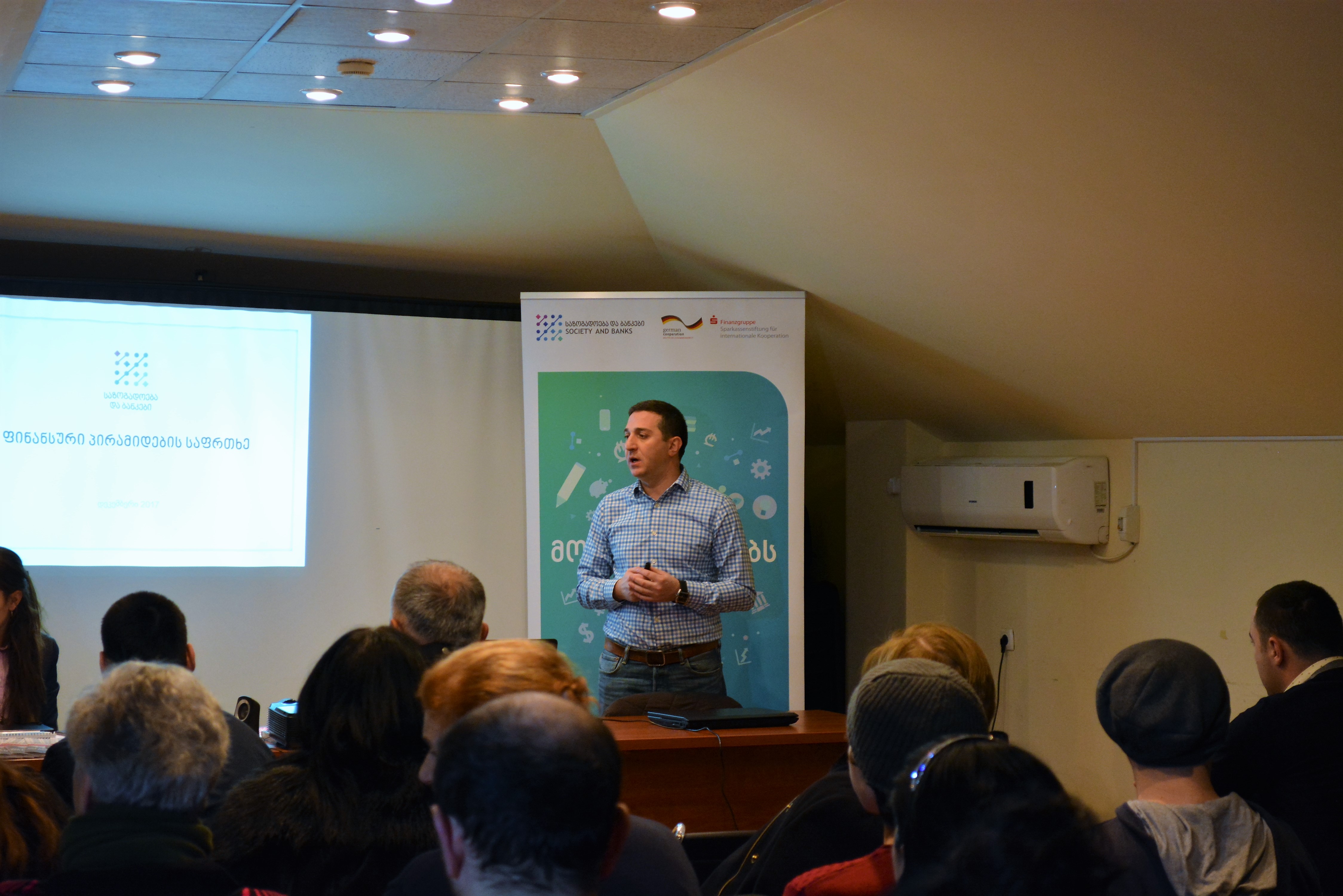 The NGO Society and Banks presented research on financial pyramids to the local population in Kutaisi and talked about its threats. The aim of the meeting was to increase the level of financial education of the users.
During the last year, the damage caused by financial pyramids, has reached 100 million GEL (Georgian Lari). About 4000 people were injured. In particular, the company "Georgia" inflicted 2343 citizens and wasted 81 million GEL. MFX Broker Georgia - 111 people and 4.2 million GEL. Company EuroCredit - Unspecified information exceeds loss of 3 million lari. At the meeting, the guests were also informed about the signs of fraudulent companies operating in Georgia.
• Active advertising marketing and high yield on the market
• Hidden/difficult business model. Emphasis is always on the success of the company and on the given funds
• Small membership fees and enrichment chances
The organization has developed some recommendations based on the results of the research. Including the pyramid business for the legislative framework and the pyramidal business criminalization.
The project "Pyramid Business and Customer Financial Education" is carried out by the Society and Banks together with the German Savings Bank's Fund and "Education Development and Employment Center".